Do you feel the urge to write something but don't know where to start?

Do you have a story you want to tell but you're too afraid to share it or don't think you have what it takes to be a real writer?

Would you like to have a writing practice that helps you get clear and feel relaxed?
Sound familiar?
Welcome to the Writers' Circle! Imagine an 8-week online program that will help you start a creative spiritual writing practice, find your unique voice, and get your creative project off the ground.
It's also a chance for you to meet other aspiring writers and have an inspired experience together.
The Writers' Circle is for you if:
You need help with a specific writing project: to start it, to maintain it, to work through blocks

You're struggling to find the time or energy to create your own sacred space for creation and connection

You're Looking for weekly accountability to stay on track and to get feedback

You need guidance along the way in order to remain consistent and inspired

You're looking for a group of people to explore your practice with, share and engage with

You're looking to connect more deeply with yourself and find out what your truth is

You're looking to explore your own unique voice

You're Looking to create a joyful writing practice
Here's what you get in the package!
A 30-min one-on-one inspiration call with me to work through your blocks and get you moving

Weekly 1-hour long live trainings around the creative process and the writing practice. These will also be available to you as recordings

Help creating an outline and a structured plan that works for your specific project

Weekly accountability check-ins in a Facebook group so you can stay on motivated and on track

Regular feedback from me and the group about your work

Weekly inspirational exercises and prompts to get you moving in your surroundings, to help you explore your practice more deeply and bust through creative blocks

Additional resources that will help you write from the soul, learn the basics of storytelling, and move through challenges
By the end of the program you will have:
Created a consistent writing practice

Found clarity about your writing project and gotten it on the way to completion

Learned some techniques that will serve you in your practice and in your project

Connected with a community of writers who can help you stay on track as you continue on your journey

Stretched yourself beyond your comfort zone and discovered your true voice

Collected a lot of inspirational ideas and tools to keep you going on your own
So when do I start?
Aug 20th, 2018 (limited spots)
What's the Investment for this?
The 8-week course is valued at $920 but I'm offering it to you
for

ONLY $397!
Are you in? Great! Here's how you can pay!
Click on your preferred payment plan below and we'll get rolling!
Sign up before July 28th and get an extra one-on-one 15-minute call with me!
If you do not have a PayPal account, please contact me to arrange another form of payment. I will respond to you right away: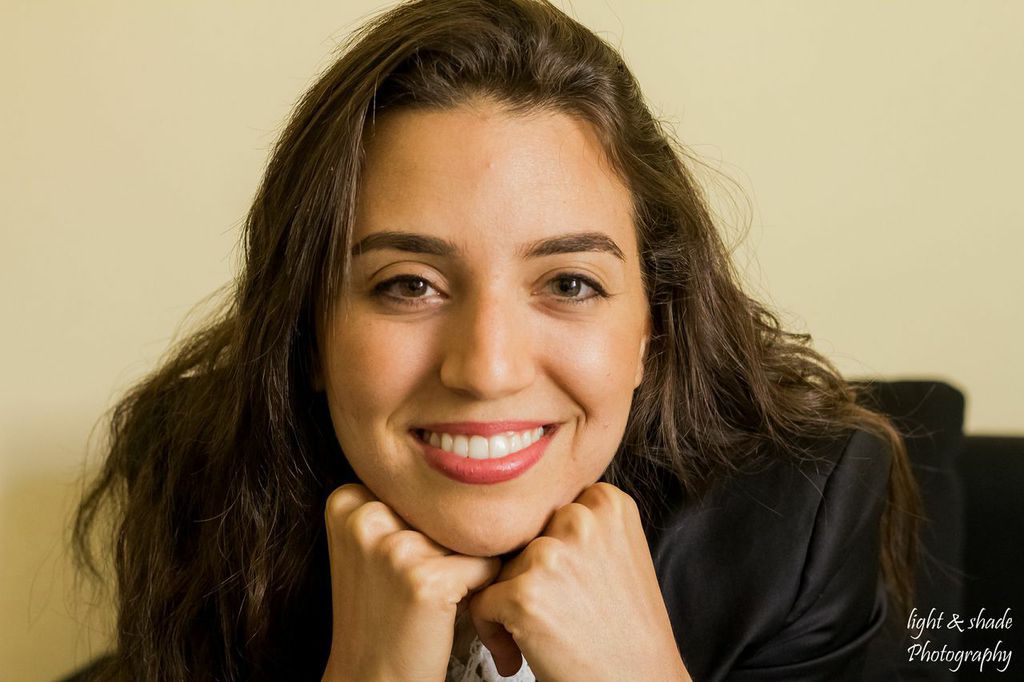 Maram Taibah is a fiction writer, screenwriter and blogger. Writing has largely changed and shaped her life since childhood and she's passionate about kindling the creative fire in others, especially women who are finding their voice.
Maram believes there is something so visceral and spiritual about writing, the relationship between consciousness and the pen. Whether you're writing a story or journaling, there is nothing so fulfilling as the knowing that springs forth when you find your sacred space.
Maram's novella The Weathernose has been published by The Fantasist. She has written and directed two films that have been screened at international film festivals. She is currently writing a TV drama for one of the biggest networks in the Middle East.
Maram is the author of the spiritual travel blog www.fearlesspilgrim.com
Early in 2018, Maram hosted Wonder Quest a successful online spiritual writing event. She was also the host of the web series, Writer Tips.
Maram is making it a lifelong mission to study and teach the process of writing on both a spiritual and creative level.
" Despite my hectic Schedule, I always look forward to my call with Maram. She brings her calm, wisdom and guidance every single time and she's there fully. She always personalizes her advice to my needs and writing inquiry. We just started the journey 2 months ago and I can't wait to finish my project with her."
~ Roaa Jamjoom
"I am blessed to work with many bright creative women--souls that illumine the sky. When Maram invited me to come and play in her online creative fest, Wonder Quest, the sky lit up and I recognized a profoundly creative sister. Hundreds of women gathered like moths to Maram's blue flame and we had the most delicious experiences together. Maram creates and crafts and magnetizes the creative life and in the process blesses everyone she touches."
~ Janet Conner, author of Writing Down Your Soul
"Wonder Quest was an adventure and a dive into the heart! Maram's sparkling personality and willingness to be vulnerable and open in her quest in each session was truly inspiring. Each session brought me closer to my heart center. I didn't know I had wandered so far from it."
~ Dawn Karolides